Distancing
Solutions
As you return to business in this new post-COVID era, you can rely on a range of business distancing solutions from
E-Z UP.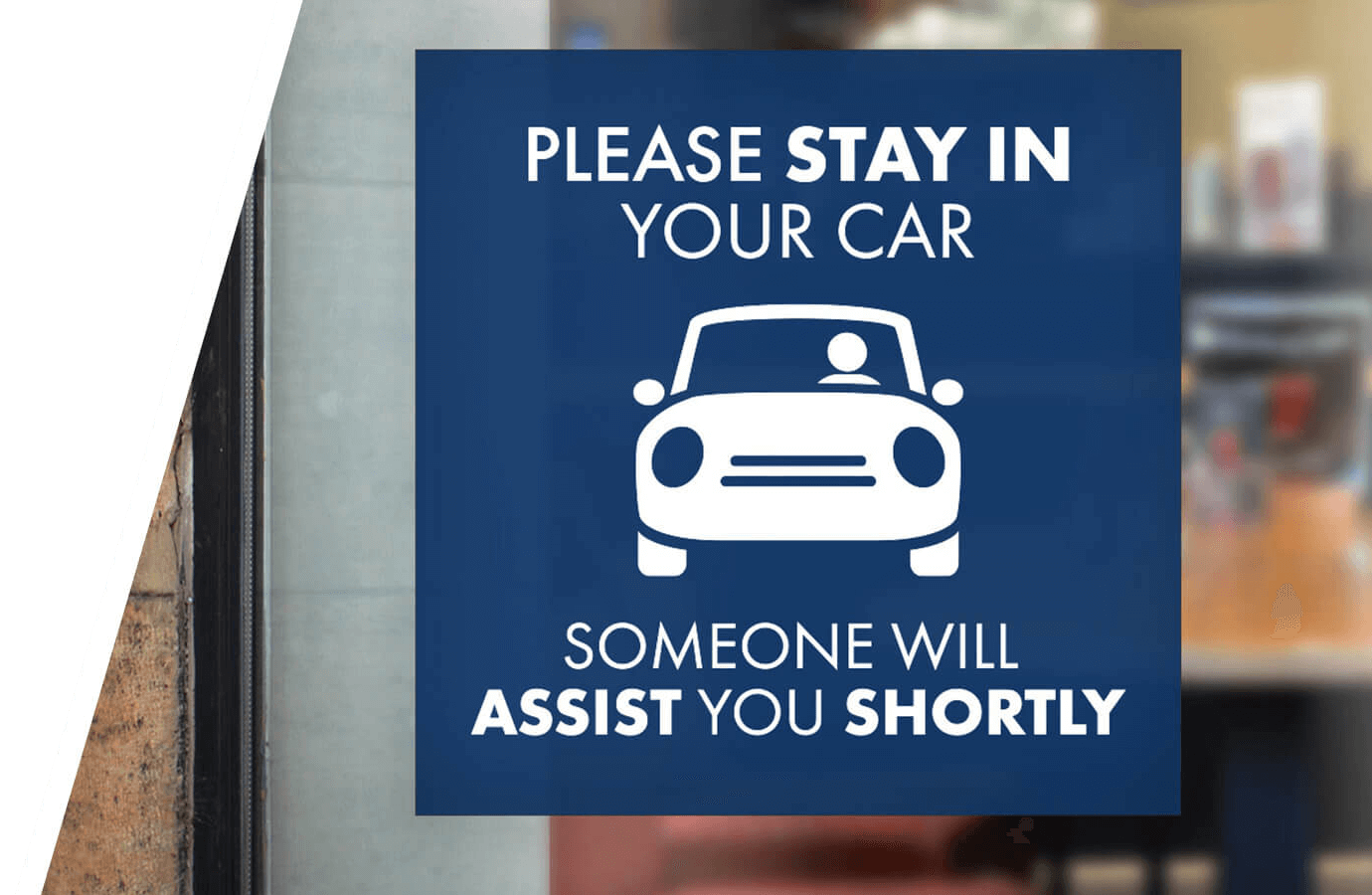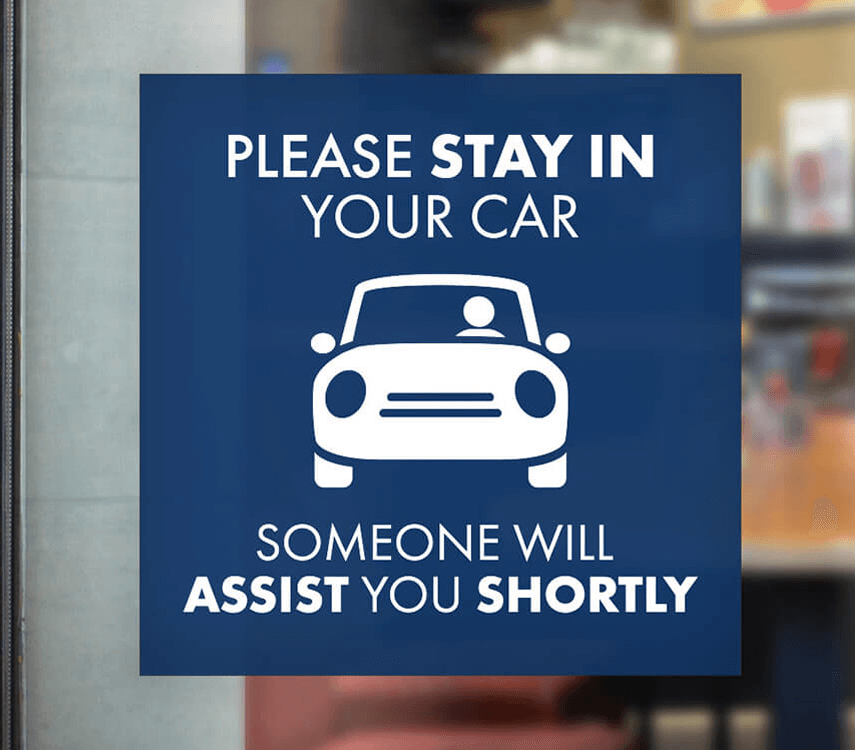 Your premises will adhere to social distancing guidelines, and the products will reinforce your brand message. Here are the key business distancing solutions in our collection: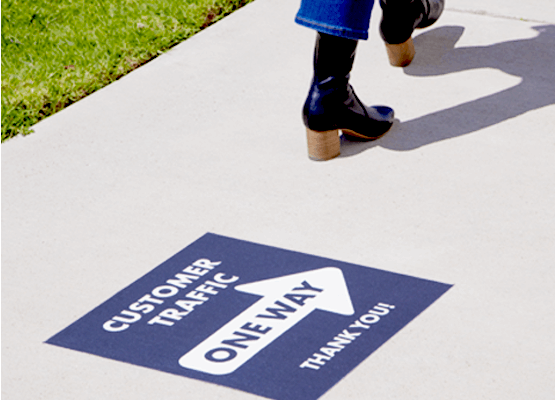 Floor Decals
We offer a range of custom removable floor decals in various sizes. You can design your custom floor decals to meet your needs or fit your communication mode.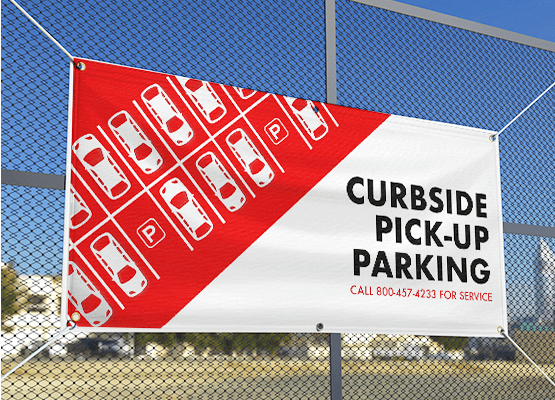 Hanging Banners
We offer two alternatives, the 6' and 8' sizes. You can use the eye-catching hanging banners for advertising your brand or delivering a message.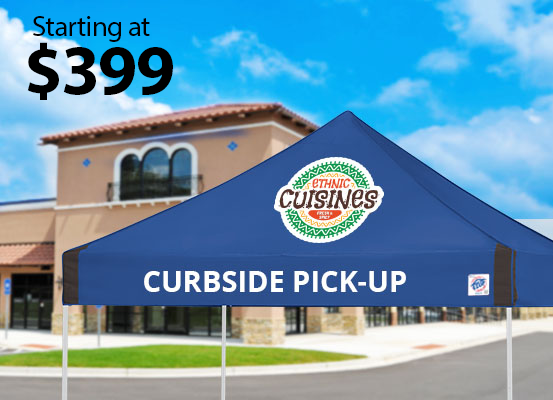 10' Custom Shelter
Shade while they serve. E-Z UP® Instant Shelter® canopies are unmatched in quality. A range of models and printing options are available to meet your business need.
Starting at $399
Curbside Barriers
Curbside Barriers are ideal for establishing line queues or promoting order pickup options. They can be fully customized to communicate distance requirements.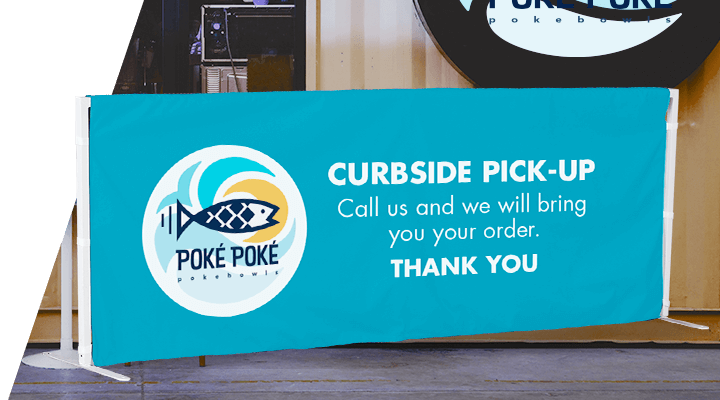 Manufactured in the USA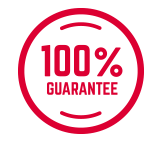 Satisfaction Guaranteed

In-house Printing

Fast Track
E-Z UP® holds the reputation of a reliable tent manufacturer, and a trusted leader in the digital printing space as well. We serve diverse clients, from SMEs to Fortune 500 enterprises, offering a wide variety of business distancing and event marketing product solutions.
We are a leading, award-winning agency thanks to our innovative products that are exceptional quality. Our company consistently revolutionizes ease of use, delivering robust technology that beats our business rivals by far. Besides quality, our canopies are also highly customizable, and all the printing is done in-house.
Our top priority is to offer you 100 percent satisfaction. We guarantee a range of business distancing solutions that meet your company's needs. What's more? We also reward you with artwork prep services and replacement components for your professional-grade models, all these at no extra cost.
E-Z UP® is among the leading providers of distancing solutions. As industry leaders, we understand how to leverage innovation and expertise to come up with instant solutions. This explains why we have the trust of small businesses and Fortune 500 companies alike.
Besides our unique shelters, we also offer award-winning custom printing. We guarantee you value through our high-quality, durable E-Z UP® business distancing solutions. When you order custom business distancing solutions, you can get the product within 24-48 hours, if necessary. So, if you want the change the look of your tents, floor or window clings, and any other related item and make them stand out, you're home. Order our custom printing services today and get exceptional quality.
Contact Us for More Information
Call
Sales, Custom Graphics, and Emergency Response Departments
Mon-Fri / 7am-4:30pm PT
Parts and Warranty
Mon-Fri / 8:00am-4:30pm PT
Chat
Chat Hours
Sales, Custom Graphics, and Emergency Response Departments
Mon-Fri / 7am-4:30pm PT
Parts and Warranty
Mon-Fri / 8:00am-4:30pm PT
Chat now
We take your privacy seriously. To learn more about how we handle your personal information, please read our Privacy Policy.